11
Oct
HOW THE APOSTLES OF JESUS DIED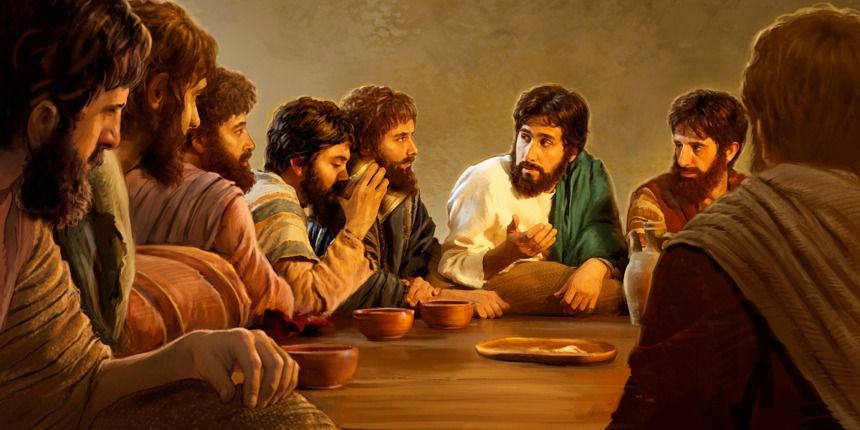 The Bible does not expressly give details about the ways in which the Apostles died. But the early Church and secular historians give accounted details of the Apostles death and both their accounts are in agreement and also reliable. We must understand that they were first called DISCIPLES, which is what every believer of Jesus is called. Jesus later commissioned them and sent them out to proclaim the Gospel, hence they become Apostles. The word APOSTLE means "One who is sent" and so we can see that disciples and Apostles are not the same thing. Every Apostle was a disciple of Christ, but not every disciple is an Apostle. Jesus Apostles were initially twelve, but with Judas Iscariot betrayal of Jesus, Matthias was selected to replace Judas. -Acts 1:20-26. Saul of Tarsus, who later became Apostle Paul,(Galatians 1:1) was added as an Apostle of the non-Jews, the Gentiles or an Apostles to the nations and Jews alike(Acts 9:15). Also, two fleshly brothers of Jesus, James and Jude, later on became His disciples and Apostles, who participated fully in the the great commission by Christ. Most of the Apostles died in the middle or late first century. Now I hereby give a brief explanation of how each one of Jesus' fourteen Apostles in total met their eventual death.
1)- HOW THE APOSTLE STEPHEN DIED:
Stephen's death was well documented in the Bible, for he died under the watch of Saul of Tarsus, who later became Paul, and an avid disciple of Christ. Starting from Acts 6:8 through to Acts 7:60, a breakdown of all that transpired before he was killed, and all that he taught is enumerated in there. Briefly, As Stephen was performing great portents and signs, there arose certain men from the so-called Synagogue of Freedmen, Cyrenians and Alexandrians to oppose him and his works, and as they could not hold their own against his wisdom and spirit, they secretly induced and stirred men to say that Stephen was blaspheming. They took him to Sanhedrin, where Stephen gave a brave and through witness, starting from Abraham through to Jesus Christ, the reigning King and savior of mankind. On hearing all this things, they felt cut to their hearts, and gnashed their teeth against him but Stephen full of Holy Spirit gazed into heaven and caught sight of Jesus standing at God's right hand, and told them as such. On hearing that, they all rushed to him with one accord and they threw him out of the city and started stoning him, but before he died, he made appeal to God for them not to be charged with the sin of killing him. -Acts 7:60
2)- HOW APOSTLE PETER DIED;
The knowledge of Peter's death is widespread among secular and church historians. He was crucified in Rome, under emperor Nero but he thought himself unworthy of the same type of death that his master, Jesus Christ was subjected to and so asked the executioners to be instead hung upside down on the stake.
3)- HOW THE APOSTLE ANDREW DIED:
Apostle Andrew was crucified in Greece on an X- shaped cross. The fact that he was in Greece may mean that he was participating in the great commission and taking the Gospel to the farthest ends of the known world of then.-(Matt. 24:14). This must have meant that he was tilted to one side or the other and was not crucified vertically or horizontally. It is believed that as he agonizingly hung on the X- shaped cross, he called out to the crowds and taught them about Jesus Christ as the only way to salvation until his agonizing death. He was loyal to the end.
4)- HOW APOSTLE MATTHEW DIED:
Matthew, like most Apostles late in their lives, became a missionary and was arrested in Ethiopia, Africa. It was there that he was staked or impaled to the earth with spears and then later beheaded. Not much beyond this is known since Matthew was in such a remote place and went where few historians or Christians ventured to go then.
5)- HOW APOSTLE BARTHOLOMEW OR NATHANIEL DIED:
There is little information about how he died but the fact that he was martyred in Armenia means that he was also involved in the great commission of taking the good news into that part of the world. Apparently, He became a missionary to Asia minor. It is believed that he was basically flayed to death by whip, where he was literally torn to shreds. What an agonizing moment that must have been to him.
6)- HOW THE APOSTLE THOMAS DIED:
Also not much is known about the method of Thomas' execution but that maybe due to the fact that he was a missionary in India and was there to share the good news on that part of the world. It is believed that he was stabbed with a spear and died from the wound. There are few historical facts that are available beyond this account that its hard to add much to this with absolute certainty.
7)- HOW THE APOSTLE PHILIP DIED:
According to historians, Apostle Philip's death was exceedingly cruel in that he was impaled by iron hooks in his ankles and hung upside down to die. Precious little much is known about the process but it is enough to know how he died. That must have been very painful indeed.
8)- HOW THE APOSTLE JAMES(SON OF ZEBEDEE) DIED:
Apostle James, the son of Zebedee was different from the James who was a fleshly brother of Jesus Christ. He was far from any reliable historical writers or church historians, but it is thought that he was beheaded by King Herod near Palestine and not far from where he was a local missionary to the Jews in Judea.
9)- HOW THE APOSTLE JUDE DIED:
Apostle Jude, also a fleshly brother to Jesus Christ, went all the way to Persia on the great commission of spreading the good news to the furthest corners of the earth. -Matthew 28:19,20. It was in Persia that Jude was crucified by the Maggi, a title given to the Kings from the east, especially from the Persian realm. Apparently, Jude was in Persia on missionary trip.
10)- HOW THE APOSTLE MATTHIAS DIED:
Matthias was the Apostle who was selected to replace Judas Iscariot. He was apparently stoned and and then beheaded late in the first century in Jerusalem.
11)- HOW JUDAS ISCARIOT DIED:
After Judas Iscariot betrayed Jesus Christ to the Pharisees and Sadducess, and later realized what he had done to his Lord, and being consumed by much guilt, he went and bought a rope and a field where he went and hung himself up. Unfortunately, the rope broke out and pitching down headlong foremost to the ground,noisily burst in his midst and his intestines poured out.
12)- HOW THE APOSTLE JOHN DIED:
This is the disciple whom Jesus loved the most and was the only one that died a natural death through old age and not martyred. He was imprisoned in the Island of Patmos, from where he wrote the Book of Revelations. Some sources have it that before he was imprisoned in the Island of Patmos, he survived death miraculously when he was fried in boiling oil and came out unhurt.
13)- HOW APOSTLE JAMES THE LESS DIED:
This is the most inconspicuous of all the apostles and he is called James the less to distinguish him from the other Apostle named James, and James, the half brother of Jesus. He was martyred in a fashion similar to James, the half brother of Jesus, who was thrown from the pinnacle of the temple and then beaten to death.
14)- HOW APOSTLE SIMON THE ZEALOT DIED:
This Simon is not the same as Simon Peter (Andrew's brother) But Simon the Zealot. Once again, very little is known about him inside or outside of the bible. All that is known about his death is that he was also crucified.
15)- HOW JAMES, THE HALF BROTHER TO JESUS DIED:
Though James was not an Apostle of Christ, he was one of the early congregation elders and the account of his death is horrific. He died early in the first century. It is believed that he was thrown some 100 feet off a wall. This was done to him when he refused to recant his faith in Jesus Christ. After the fall, he was somehow still alive and when they discovered this, they circled him and beat him to death with clubs.
16)- HOW THE APOSTLE PAUL DIED:
Paul was thrown into prison so many times because of his faith and work of evangelism. Paul was not ashamed of how he had lived his life as his death neared in 67 CE. Most historians both secular and church agree that Paul was beheaded under command from emperor Nero. His last thoughts must have been of his beloved Lord knowing that since He rescued him from eternal death by saving him, He would also rescue him after his physical death and would be with the Lord forever, hence his courage in all he did for the gospel
--CONCLUSION:
How will you die??....will you die in your sins???.....1 Timothy 2:3,4 says....."This is fine and acceptable in the sight of our savior, God....whose will is that all sorts of men should be saved and come to an accurate knowledge of the truth....If you step out of this life, then you have sealed your own fate. This is the high time you get to the accurate knowledge that saves life and directs to the real and everlasting life. And this is the everlasting life, our continued taking in of the knowledge of the only true God, and of the one one whom He sent as our mediator and savior, Jesus Christ. -(John 17:3)